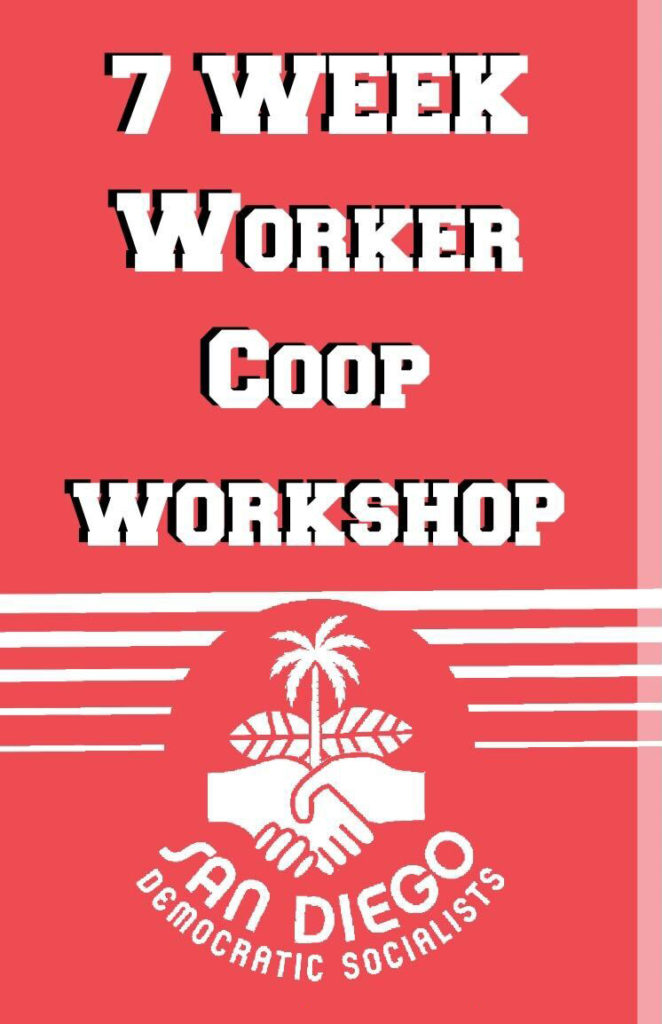 Let's build the community we want to live in!
Join our Labor Working Group's book club in collaboration with the Education Committee for our upcoming 7-week Worker Cooperative Workshop, based on the Rutgers Worker Cooperative Education Program.
Watch the Rutgers video series with us on Tuesdays at 7:00 pm or on your own before our discussion sessions on Saturdays at 11:00 am. See the schedule below for more details.
Schedule
Week 1:
Tuesday, August 8, 2023 7:00 pm
Rutgers video: What is a Worker Cooperative?
Saturday, August 12, 2023 11:00 am
DSA special presentation: The history of worker cooperatives
Week 2:
Tuesday, August 15, 2023 7:00 pm
Rutgers video: Worker Cooperatives and African American Cooperative Economics: Origin Stories
Saturday, August 19, 2023 11:00 am
DSA discussion: Racial justice and the worker cooperative model
Week 3:
Tuesday, August 22, 2023 7:00 pm
Rutgers video: Using the Cooperative Advantage to Grow
Saturday, August 26, 2023 11:00 am
DSA discussion: The elephant in the room: Marxist criticisms of worker cooperatives and how these can make us better organizers
Week 4:
Tuesday, August 29, 2023 7:00 pm
Rutgers video: Four Corner Posts of Democratic Management
Saturday, September 2, 2023 11:00 am
DSA discussion: Democracy in the workplace
Week 5:
Tuesday, September 5, 2023 7:00 pm
Rutgers video: Governance in Worker Cooperatives
Saturday, September 9, 2023 11:00 am
DSA discussion: Socialist analysis of governance in worker cooperatives
Week 6:
Tuesday, September 12, 2023 7:00 pm
Rutgers video: Developing Worker Cooperative Structures: Legal Considerations
Saturday, September 16, 2023 11:00 am
DSA discussion: Socialist analysis of governance in worker cooperatives
Week 7:
Tuesday, September 19, 2023 7:00 pm
Rutgers video: Capital for Worker Cooperatives and Other Employee-Owned Businesses
Saturday, September 23, 2023 11:00 am
DSA discussion: Socialist analysis of capital for worker cooperatives and final reflections, followed by a social event