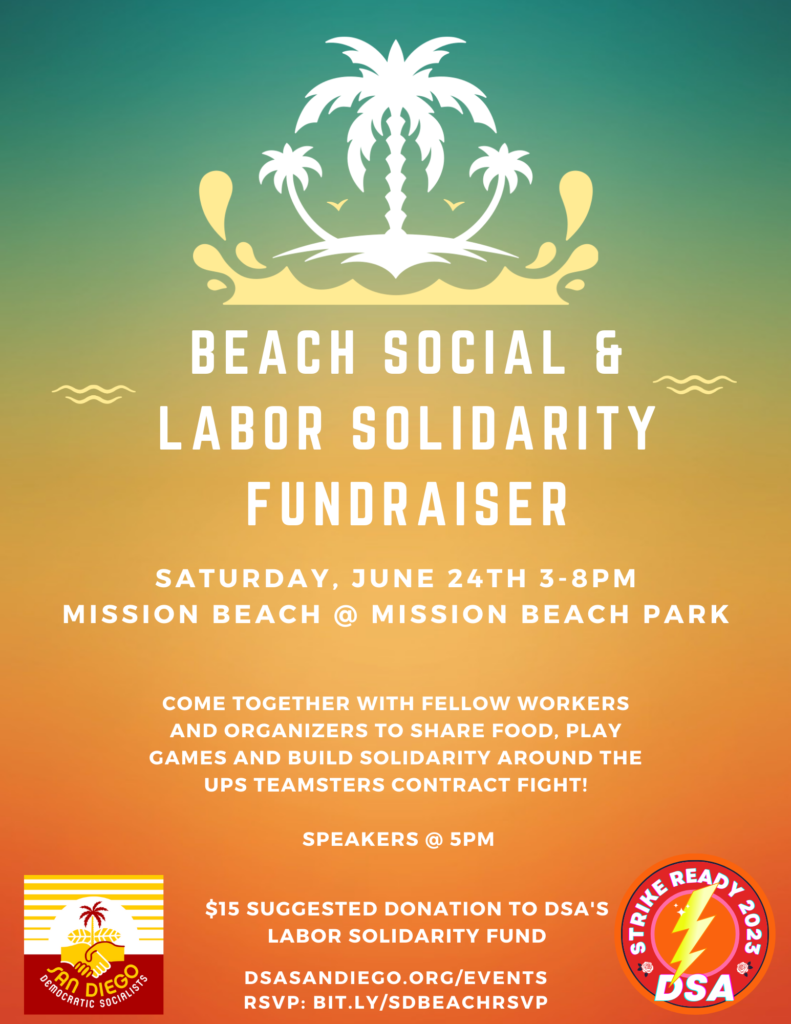 Hang out with us and the UPS Teamsters at our annual beach social on Saturday, June 24!
This year, we will be showing solidarity with UPS Teamsters and their contract fight. From 3:00 pm to 8:00 pm, we will come together with fellow workers and organizers to enjoy food, music, games, and great company at Mission Beach. We will also hear from members of the UPS Teamsters who will speak about their story at 5:00 pm.
Click here to RSVP by June 23.
You can support the UPS Teamsters with a donation to DSA's Labor Solidarity Fund, which supports chapters doing strike support work all cross the country and across all industries, including the UPS Teamsters. ($15 suggested donation.)
Have you signed the strike ready pledge? Show your solidarity with the UPS Teamsters by signing the pledge today.